Sonoma State University (SSU) Guaranteed Admissions and Degree Completions Options
Guaranteed Admissions to Sonoma State University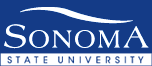 SCC students will be eligible for one of twenty-four additional scholarships of $2,000 through this guaranteed admissions process. 
Solano Community College (SCC) student who complete their CSU GE, including the CSU GE areas A1 (speech), A2 (English composition), A3 (critical thinking) and B4 (GE Math) with a C- or better, a 2.0 minimum grade point average and 60 transferable units with 30 of those units being general education courses with a minimum grade point average of 2.0 for non-impacted majors will be guaranteed admissions to Sonoma State University. *
*Guaranteed Admissions does not apply to Impacted Majors as they have their own set of criteria that need to be met. 
SCC students seeking Guaranteed Admission to SSU must complete an ADT or transfer pathway, submit a Cal State Apply Application to SSU and pay the application fee by the application deadline, and be in good standing in the Fall or Spring term prior to their admission entry term at SSU.
Degree Completion Options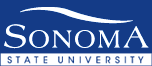 Students interested in attending Sonoma State University to complete their Bachelor's degree have the option of attending SSU courses at the Solano Community College campus. 
Sonoma State offers SCC students the ability to complete their B.A. Liberal Studies and B.S. Business Administration – Management Concentration degrees while taking the necessary courses at Solano Community College.
Learn more here about SSU and other Bachelor's completion options at Solano Community College.