Targeted Academic Persistence (TAP)
Targeted Academic Persistence (TAP)
What is TAP?
The Solano Community College Academic Support Services Department offers several programs to enhance and improve a student's educational journey.
One of these programs is TAP – Targeted Academic Persistence, designed to provide support and retention assistance to students experiencing academic difficulties.
When should I contact TAP?
Life is unpredictable and, often challenges from work, family, health or personal issues impact a student's academic success. When a current or previously enrolled student's GPA falls below a cumulative 2.0 GPA – Grade Point Average and/or fails to complete 50% of attempted units, they are placed on academic probation or dismissal. A student is alerted of academic probation through My Solano and instructed to contact the TAP staff who will explain your academic status and assist with next steps.
Probation 
Students are encouraged to meet with a TAP Counselor to plan and select courses prior to their registration deadline for the beginning of the next semester. Here is a link to sample transcript that explains transcripts as they relate to probation: Sample Transcript pdf
Dismissal – Students are required to complete a reinstatement process which includes the following:
Complete the reinstatement forms provided by our office or see TAP Form links.
Attend a required TAP workshop offered on various days and times.
Make an appointment with a TAP Counselor.
Readmission documents are reviewed by the Dean of Academic Support Services and students are notified of the outcome and instructed to register for classes.
To make an appointment with a Counselor to discuss and receive assistance with your academic standing: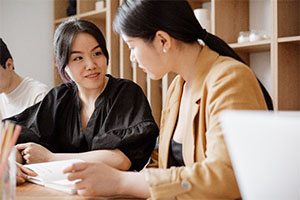 Our Virtual TAP office is open Monday – Friday, 9:00 – 5:00.
Email: counseling@solano.edu
Phone: (707) 864.7101
Visit our office: Bldg. 400, Rm. 404
Counseling appointments: please check in at the Academic Counseling front desk, room 404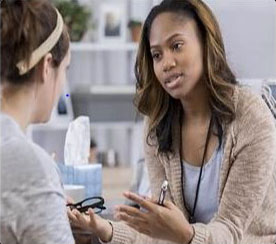 Counseling – TAP has dedicated Counselors trained to work with students experiencing
academic difficulties. Your assigned Counselor will assist you in developing a SEP – Student Educational Plan, personal counseling, and provide academic strategies specific to helping you achieve positive academic standing.
How to request a TAP counseling appointment:
If you need to schedule an appointment with a TAP counselor, please call (707.864.7101) or email us (counseling@solano.edu) and include the following information:
Your first and last name
Your nine-digit student identification number
Your current phone number
What you wish to discuss with the counselor
Links to Other Departments
Academic Success and Tutoring Center (ASTC):
Be proactive, if you are struggling in a class, don't wait, you can access free
tutoring help: https://welcome.solano.edu/astc-homepage/
Admissions & Records
Admissions & Records (707) 864-7171, or via e-mail: admissions@solano.edu.
Link to reapply to the SCC:
If you have been absent from the college for 2 semesters or more, you will need to
reapply to the college. Here is a link to access more information on this:
https://welcome.solano.edu/ar-apply/
Financial Aid
If you have a financial hold on your student account or other questions regarding
financial matters, please contact Financial Aid, E-mail: financialaid@solano.edu.